Part of the Brewing Beer in the Buckeye State Series, this first of five volumes giving a pictorial history of Cleveland breweries covers the Vega Avenue Brewery, where brewing took place for more than a century, from 1858 to 1959. Most of that time, it was operated by the Leisy family, a name that is still fondly remembered more than fifty years later. In addition, the book covers the history of the related Leisy brewery in Peoria, Illinois. Spiral-bound, it has 64 pages and more than 350 images, mostly in color, of people, buildings, labels, signs, and you name it.
Sample Pages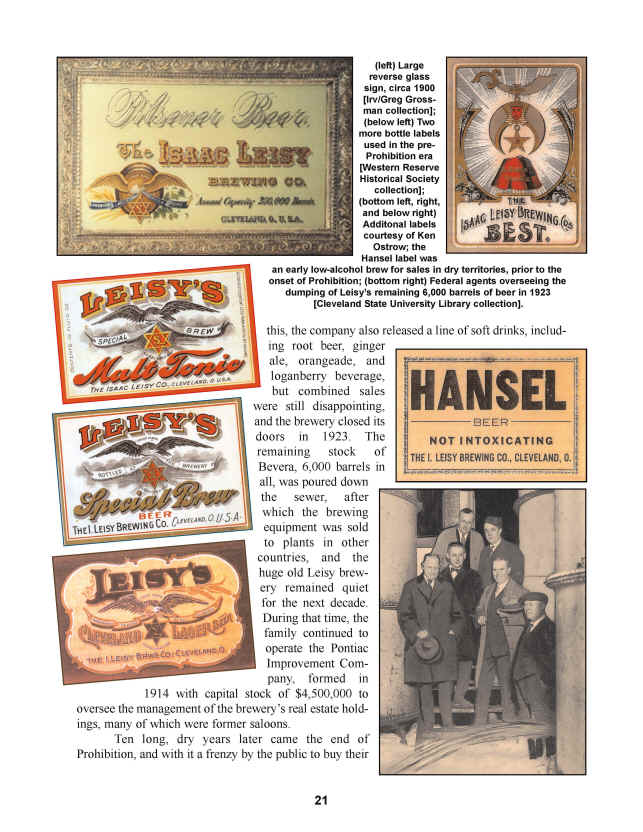 The book is 66 pages, spiral bound, published 2011.
Copies are $19.95 via Paypal.
Additional Sites of Interest
Brewery Collectibles Club of America
American Breweriana Association
National Association Breweriana Advertising
East Coast Breweriana Association