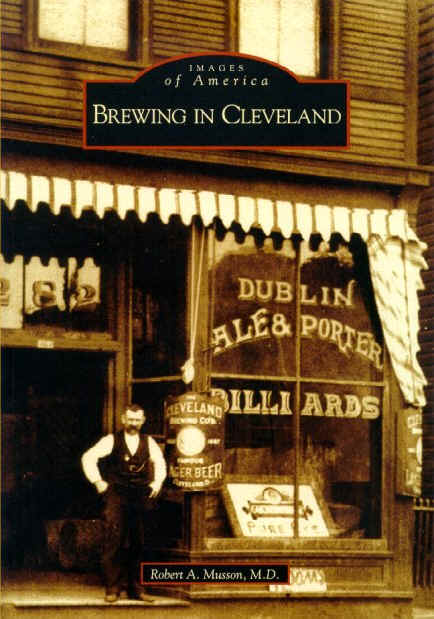 Front Cover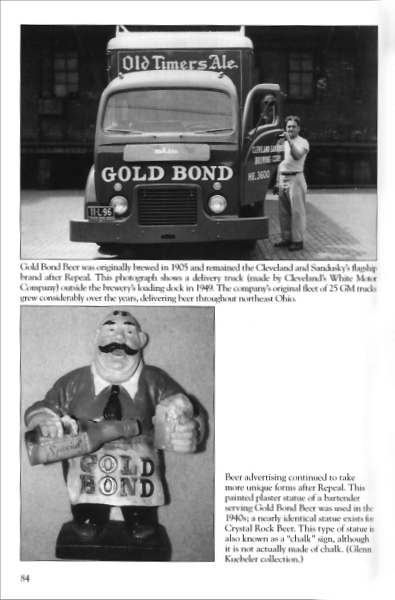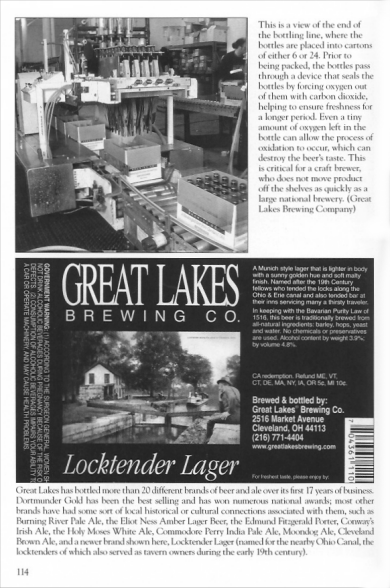 Other Sites of Interest
Brewery Collectibles Club of America
American Breweriana Association
National Association Breweriana Advertising
East Coast Breweriana Association
Beginning in the mid-1800s, the beer-brewing industry in Cleveland experienced its most extensive growth due to the rapidly increasing immigrant population of mostly Germans, Czechs, and Irish. The breweries enjoyed great success until the Prohibition era closed all of them down for 14 dry years. In 1933, the industry started anew, and Clevelanders were able to enjoy locally made beer for 50 more years before business conditions led to the local industry's second demise. Today the industry has once again experienced a rebirth, this time on a smaller scale with the emergence of a number of popular brewpubs and microbreweries.
Produced by Arcadia Publishing and distributed by Zepp Publications, this book explores each of these periods of beer brewing through more than 200 vintage images. Featured are the buildings and equipment, the owners and employees, and the advertisements and delivery vehicles of Cleveland's local breweries. Brewing in Cleveland offers the reader a unique look into the making of America's (and Cleveland's) favorite beverage.
Sample Pages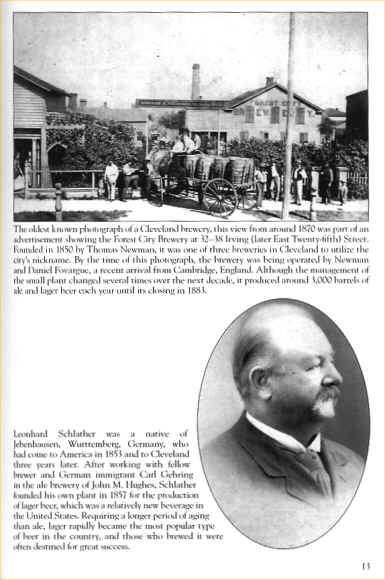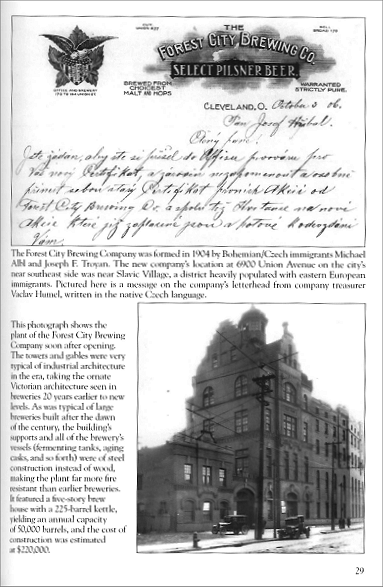 The book is 128 pages, soft bound, published 2005.
Currently out of stock; copies available through Amazon.com here